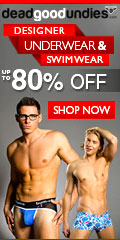 12 days/11 nights Pulsing with mosaics, mezzes, animated bazaars and markets, vibrant ancient cities, world-class archaeological sites, robust regional cuisine, crossroads of civilizations for centuries, Southeast Turkey is all this and more. Afar Magazine featured this evocative region, dubbing it a last great undiscovered travel destination.
We are pleased to offer a trip to a very exciting area of the world: Southeast Turkey. This region is relatively new to the most of travelers; although, it has some of the most important and extraordinary archaeological sites in the world. The region was a crossroads of civilizations in Biblical times, and even earlier. The Patriarch Abraham lived for a time in Harran (which we will visit), south of Sanliurfa.To the crusaders, Sanliurfa was the Latin County of Edessa. Mardin and Midyat have Syriac monasteries where services are still chanted in Aramaic, the language of Jesus. The oldest religious site known to humans, an 11,000-year-old temple complex, called Gobekli Tepe was discovered near Sanliurfa.
The region borders Syria and Iraq which are both turbulent areas currently and may cause some reflection on venturing there, but rest assured, Turkey's borders are secure and life is calm and wonderful on the Turkish side.
• The Hittite city of Hattusa.
• The Museum of Anatolia Civilizations.
• The old city walls of Diyarbakir.
• Dayro d-Mor Gabriel, the oldest surviving Syriac Orthodox monastery in the world.
• The 11,000-year-old archaeological site of Gobekli Tepe.
• The "Pool of Abraham" – the site believed to be where Abraham was thrown onto a wooden pyre by King Nimrod.
• The "Coppersmith Bazaar" in Ganziatep.
• Mount Nemrut, built by Antiocus I, an unusual "uniter" of religions.
Day 0 - Saturday, March 23, 2019
Depart the USA, Canada
Depart the USA, Canada on any regularly scheduled flight to Ankara, Turkey. Ankara airport code is ANK. Flight from the USA will transit either Istanbul (if using Turkish Airlines) or a European city (FRA, MUC, for instance, if you are using Lufthansa
.)
Day 1 - Sunday, March 24, 2019
Arrive Ankara, Turkey

Arrive Ankara and transfer to our hotel. The remainder of the day is at leisure to rest following the flight.
This evening we will gather for a Welcome Dinner to meet fellow travelers.
Meals: Welcome Dinner
Hotel: Swissotel Ankara Hotel
, Ankara, 5*
Room: Standard Room
Day 2 - Monday, March 25, 2019
Ankara to Hattusa - The Hittite Civilization

We begin our adventure in Eastern Turkey with the Hittite Civilization. (Ankara – Hattusa 202 km, 2 hrs 40 min) Mentioned in the Old Testament as the adversaries of the Israelites and their god, the name they are known for today comes from the Bible and the Amarna Letters of Egypt but their own documents refer to the civilization as "Nesili." Their control of this region dates from 1700 BCE to 1200 BCE.
Our first stop is at the Hittite ceremonial site – Yazilkaya ("Rock Inscriptions" – in Turkish). This open-air natural shrine, with wonderful reliefs of the gods and goddesses cut into the rock walls, was home to fresh water springs and is thought to have been a place of worship.
After, we continue to the spectacular city of Hattusa – this sprawling city set on the acropolis – now all in ruins – was the capital of the Hittite empire. After lunch at a local restaurant, we will visit the local archaeology museum of Bogazkoy housing examples of artifacts from the Anatolian civilizations in a chronological order, with an emphasis on Hittite and Hattusa artifacts.
Return to Ankara in the early evening. Dinner and overnight in Ankara.
Meals: Breakfast, Lunch & Dinner
Hotel: Swissotel Ankara Hotel
, Ankara, 5*
Room: Standard Room
Day 3 - Tuesday, March 26, 2019
Ankara To Diyarbakir

This morning we will visit the Museum of Anatolian Civilizations. The collection includes the civilizations from Palaeolithic to Bronze Age and Assyrian, Hittite, Phrygian, Urartian & Lydian periods. There is an excellent collection of tablets, the translations of which remind us how little some things in the world have changed over the millennia.
After lunch, we fly to Diyarbakir and transfer to our hotel. Dinner and overnight in Diyabakir.
Meals: Breakfast, Lunch, Dinner
Hotel: Hilton Garden Inn Diyarbakir Hotel, Diyarbakir, 4*
Room: Standard Room
Day 4 - Wednesday, March 27, 2019
Diyarbakir

The largest city in Eastern Turkey and known for its vast black basalt defensive walls, Diyarbakir ("Black Fortress") offers a rather ominous appearance, yet with massive ramparts, 16 towers and 5 gates, all decorated with inscriptions and bas-reliefs, the city presents a superb example of medieval military and religious architecture.
Visit Ulu Camiithe (an 11th century Grand Mosque), built containing elements of an earlier Roman Temple and Byzantium Church, and the Medresesi of Diyarbakir (prayer school) located next to the mosque. Churches from all denominations are enclosed within the city walls – enjoy exploring them.
Return to the hotel with the evening at your leisure. Overnight in Diyarbakir.
Meals: Breakfast, Lunch, Dinner
Hotel: Hilton Garden Inn Diyarbakir Hotel, Diyarbakir, 4*
Room: Standard Room
Day 5 - Thursday, March 28, 2019
Diyarbakir To Mardin

After breakfast, depart for Mardin (92 km, 1 hr 15 min). We will visit the central part of Mardin, seeing historical and religious sites, including two theological schools, Zinciriye Medrese, constructed in 1385, and Kasimiye Medrese, and its adjoining mosque and "Dervish" lodge, started by the Artukids in the 12th Century, yet not finished until 1469.
See the Holy Forty Martyr's Church, dating back to the 4th Century, with its beautiful interior and ornate door carvings commerating Cappadocia's martyrs. Located at the site of the stunningly ornate Old Post Office is the Mardin Museum, housing artifacts from between 4000 BC and the 7th Century – especially notable is the antique jewelry collection.
Visit Ulu Camii (The Grand Mosque of Bursa), completed in 1399AD, with its walls not in mosaics or frescoes, but inscribed with some of the greatest Islamic calligrapy in the world. At the site of the old Silk Road in Constantinople, the Grand Bazaar was built between 1458-1461AD. Being a safe location for merchants and customers alike, it has, over the generations, grown to 4,000 shops, making it one of the world's largest indoor markets – selling everything from metalworks to luxury textiles, Turkish carpets to fine leather goods, coffee to baklava – wander the maze of streets and enjoy!
Check into the hotel, with an evening at your leisure. Dinner & overnight in Mardin.
Meals: Breakfast, Lunch, Dinner
Hotel: Erdoba Evleri Osmanli Konagi Hotel, Mardin, 4*
Room: Standard Room
Day 6 - Friday, March 29, 2019
Mardin

Today we tour Mardin's surroundings. A short trip outside of the city is Mardin-Deyrul Zafaran ("Monastery of Saffron" named for its yellow-ochre stone exterior), a Syrian Orthodox Christian Monastery, initially erected in 493AD as a temple to the sun, then used as a Roman citadel, and in 793AD, it was christened as the monastery. Atop a charming mountainside, it is still a working monastery today, attracting religious students from around the world.
We next travel to the ancient village of Midyat, a centuries-old Christian Syriac/Aramean enclave, and visit Dayro d-Mor Gabriel, the oldest surviving Syrian Orthodox monastery in the world.
Return to Mardin, with the evening free to explore the city. Dinner & overnight in Mardin.
Meals: Breakfast, Lunch, Dinner
Hotel: Erdoba Evleri Osmanli Konagi Hotel, Mardin, 4*
Room: Standard Room
Day 7 - Saturday, March 30, 2019
Mardin To Sanliurfa & The Site Of Gobekli Tepe

After breakfast, we continue our drive from Mardin to Sanliurfa (in Turkish: Sanli – "great, glorious, dignified" – thus, "Urfa the Glorious"). The history of Urfa is recorded from the 4th century BCE, as it was discovered in 1994 with excavations at the neolithic archaeological site of Gobekli Tepe ("Hill with a Navel"). Due to the many temples unearthed here, it is also known as "The City of Prophets", with this religious enclave dating back to 10,000 BCE, preceding the construction of the pyramids of Egypt and Stonehenge by 7,000 and 6,000 years respectively. With its massive size, advanced architecture, and intricately carved pillars (adorned with wild animals, birds and God-like visages), this is considered to be the oldest man-made religious tribute, and the oldest known example of monumental architecture. Given that Gobekli Tepe is thought to have been constructed by a "hunter/gather" society (lacking the basic fundamentals of reading, writing and mathematics) it is an awesome wonder of human achievement. Enjoy stepping into centuries past at Gobekli Tepe.
Return to Ufra and visit the newly opened and exquisite Museum of Urfa, housing 70,000 aretfacts from the Neolithic age to the Romans. Dinner & overnight at Urfa.
Meals: Breakfast, Lunch, Dinner
Hotel: Hilton Garden Inn Sanliurfa Hotel, Sanliurfa, 4*
Room: Standard Room
Day 8 - Sunday, March 31, 2019
Urfa To Gaziantep

After breakfast, we will start with a visit to Baliki Gol (also known as "The Pool of Abraham" – the site believed to be where Abraham was thrown onto a wooden pyre by King Nimrod, yet the flames were transformed into water and the logs changed to fishes. Today, this beautiful temple is revered by many monolithic religions, who also consider its surrounding pools, teeming with carp, to be sacred.
Next, we visit the Town Center with a stop on the "…Old Silk Road." The Urfa Bazaar – "…one of the most authentic in Turkey." – is a vast array of little stalls (selling everything from clothing, to leather goods, to baklava!) spread out over a labyrinthine of small corridors and alleyways – an excellent place to shop for exotic souvenirs.
In the afternoon, we continue on the way to Gazi Antep (185 km. – 2hrs. 20mins.), one of the oldest continuously inhabited cities in the world.
Check-in at the hotel. Dinner and overnight in Gaziantep.
Meals: Breakfast, Lunch, Dinner
Hotel: Divan Gaziantep Hotel, Gaziantep, 4.5*
Room: Standard Room
Day 9 - Monday, April 1, 2019
Gaziantep

After breakfast, a tour of the city is planned. Gazi Antep was founded by the Hittites around 1600BCE, successively ruled by the Asyrians, Macedonians, Persians and Romans and finally the Ottoman Empire, establishing Gazi Antep as an important trade site along "The Silk Road." We start by visiting the world-famous Gaziantep Zeugma ((a town along the Euphrates, noted for the grand mosiacs-decorating its luxurious villas)tMosaic Museum with its vast display of intricately laid mosaics dating from the Greek and Roman eras – wander through reconstructed villas of Poseidon and the Euphrates, and view the frescoes, fountains and, considered the most treasured artifact, the bronze statue of Mars. On to a walking tour of the city, we next visit the cobbled streets and the shops of "Coppersmith Bazaar", where craftsmen can be seen creating copper pots, utensils, and decorative pieces using age-old techniques handed down through generations.
Wedged amongst the streets, notice the many cafes, museums and the hammans (Turkish baths) – enjoy exploring all that the bazaar offers. Return to the hotel for dinner and overnight in Gaziantep.
Meals: Breakfast, Lunch, Dinner
Hotel: Divan Gaziantep Hotel, Gaziantep, 4.5*
Room: Standard Room
Day 10 - Tuesday, April 2, 2019
Gaziantep To Adiyaman

Breakfast, then the tour continues en-route to Adiyaman (150 km. 2hrs. 15min.), a truly ancient city lying in the central Firat (Euphrates) river region, also known as the "bread basket" of Turkey. Impossible to determine the exact date the city was first founded (recent research has shown human habitation as early as 40,000 BCE), it had been invaded and conquered by 16 different civilizations.
Afternoon drive to Mount Nemrut for watching the sunset. Antiochus I, (86 – 38BCE), was the Greek King of Commagene, famous for the syncretism (the attempted uniting of different religions), in order that he would be worshipped forever after his death. With the combining of the Greek (and their pagan gods) with the Iranian credo of Zoroastrianism (the worship of one universal, supreme god), he created the impressive religious sanctuary of Nemrud Dagi (Mount Nemrut). Taking outstanding qualities of each (the clothes, headgear and noble stance of the Persians and the human-like quality of Greek statuary), he created monumental effigies – the ruins which are magnificent to behold even today. Un-surpassed in its contribution to Turkish culture, it was named a UNESCO World Heritage Site in 1987.
Return to Adiyaman. with a free evening to explore the city.
Meals: Breakfast, Lunch, Dinner
Hotel: White Star Hotel, Adiyaman, 4*
Room: Standard Room
Day 11 - Wednesday, April 3, 2019
Fly Adiyaman to Istanbul

Breakfast in the hotel. Midday flight to Istanbul. Transfer and check in at our hotel on arrival.
Enjoy a free afternoon in Istanbul, with a farewell dinner in the evening. Overnight in Istanbul.
Meals: Breakfast, Lunch, Farewell Dinner
Hotel: Konak Hotel, Istanbul, 4*
Room: Standard Room
Day 12 - Thursday, April 4, 2019
Istanbul | Home
Transfer from hotel to airport for your flight returning home.
Meals: Breakfast
• 11 Nights Accommodations as indicated in the itinerary, in standard room categories with breakfast daily:
- 2 nights at Swissotel Ankara Hotel
in Ankara;
- 2 nights at Hilton Garden Inn Diyarbakir Hotel in Diyarbakir;
- 2 nights at Erdoba Evleri Osmanli Konagi Hotel in Mardin;
- 1 night at Hilton Garden Inn Sanliurfa Hotel in Sanliurfa;
- 2 nights at Divan Gaziantep Hotel in Gaziantep;
- 1 night at White Star Hotel in Adiyaman;
- 1 night at Konak Hotel in Istanbul
• Sightseeing with entrance fees for all sites mentioned in the itinerary
• Meals as mentioned in the itinerary
• Bottled water at meals
• An expert Turkish guide to accompany the group throughout the trip
• A Coda Tours representative to accompany the group, based on minimum participation
• Comfortable, air-conditioned transportation
• Group airport transfers where required, except for departure in Istanbul where transfers will be on a private basis and charged separately
• Bottled water aboard the motor coach/van
• Pre-departure assistance and information Portfolio from Coda Tours
• International airfare to Ankara and from Istanbul
• Intra-tours flights (quoted separately in coach class)
• Trip Cancellation & Interruption insurance;
• Meals not mentioned in the itinerary;
• Drinks at meals other than water;
• End of the trip tips to guide & driver;
• Items of a personal nature, including Wifi charges if charged in hotels
Swissotel Ankara Hotel, Ankara
Get the celebrity treatment with world-class service at Swissotel Ankara. In the centre of Turkey's capital, Swissôtel Ankara is 200 metres from the Presidential Palace. It offers a wellness centre with a half-size Olympic indoor pool. Restaurants, bars, cafés and shops are within walking distance.
All rooms feature contemporary décor and marble bathrooms with rain showers. There is an LCD TV with cable channels and a DVD player in each room. Guests can also enjoy private espresso coffee machines.
The hotel has one main restaurant, a bar and a gourmet shop. For drinks and light snacks Swissôtel features Energia Café, while casual all-day dining is offered by Café Swiss.
Complimentary internet access is available at the business centre. The spa and wellness centre includes a sauna and a Turkish bath.
Hilton Garden Inn Diyarbakir Hotel, Diyarbakir
Located in the heart of Diyarbakir, luxurious Hilton Garden Inn Diyarbakir offers a fitness centre, a Turkish bath and an outdoor pool with free parasols and sun loungers. Each room of the property features modern amenities. The old city of Diyarbakir is just 5-minute drive away.
Rooms here will provide you with flat-screen satellite TV, free Wi-Fi, air conditioning and a fridge. There is also an electric kettle in each. Featuring a shower, private bathrooms also come with free toiletries and slippers.
The reception, which is available 24 hours a day, provides room service and concierge service. Laundry, dry cleaning and ironing services can be provided upon request, at an additional charge. Daily maid service is also offered.
There are a lot of shops and major government offices within a walking distance.
Erdoba Evleri Osmanli Konagi Hotel, Mardin
Typical accommodation in an authentic 19th-century konak is provided by the Erdoba Evleri Osmanli Konagi. The hotel combines historical atmosphere with modern free Wi-Fi and a 24-hour reception desk.
Rooms at the Erdoba Evleri are decorated with natural stone walls from the Mardin Province. They are all equipped with air conditioning, a TV set, minibar and en suite bathrooms.
Guests can enjoy traditional Turkish food at the restaurant of the hotel or relax in the typical lounge area.
Located in the historical centre of Mardin, the Erdoba Evleri Osmanli Konagi is a getaway to explore Cumhuriyet Bazaar, Meliksah Grand Mosque and the Ulucami Neighborhood.
Hilton Garden Inn Sanliurfa Hotel, Sanliurfa
Situated in the city centre, Hilton Garden Inn Sanliurfa is only 15 minutes' walk from Balikli Gol (Fish Lake). The hotel offers an indoor pool, fitness centre and a sauna. Each room has HD TV and free Wi-Fi.
Tastefully decorated, the modern rooms of Hilton Garden Inn Sanliurfa include a mini fridge, and an electric kettle with complimentary tea and coffee making facilities.
A work desk with adjustable lighting and ergonomic chair is included. A telephone with voice mail, and 15-inch laptop-size safe box are standard in all rooms.
Sumac Grill Restaurant and Terrace serves a freshly prepared buffet breakfast including waffles, and an à la carte menu for lunch and dinner. Cocktails can be enjoyed at the stylish lobby bar.
Divan Gaziantep Hotel, Gaziantep
A 12 story Turkey luxury hotel, Divan Gaziantep offers travellers a total of 125 guestrooms. The hotel provides not only outstanding comfort, the latest technology and superior service but also offers special touches, like a fully equipped Spa & Fitness Centre & indoor pool, perfect for winding down after a productive day, along with all the comforts of home.
Gaziantep city centre is 1.3 km and Gaziantep castle is 2.6 km from Divan Gaziantep.
Rooms here provide air conditioning, heating and a flat-screen TV. There is also a minibar and a coffee machine. Free Wi-Fi access is available.
Breakfast is served as an open buffet in Divan Gaziantep. You can also enjoy a selection of dishes from Turkish, international or local cuisines with exquisite wine menu. Lobby Lounge & Bar serves a variety of domestic and imported drinks. You can also try traditional delights and chocolates in Divan Patisserie.
White Star Hotel, Adiyaman
Offering a spa centre and sauna, White Star Hotel is situated in a central location in Adiyaman. The hotel has a fitness centre and hammam, and guests can enjoy a meal at the restaurant. Free private parking is available on site. An outdoor pool with sun loungers is also offered.
You can enjoy coffee and tea served at White Lounge where you can relax after a busy day. Flaming Restaurant offers variety of local and international dishes. Hot and cold beverages are offered to enjoy by the pool.
Each room at this hotel is air conditioned and comes with a flat-screen TV with satellite channels. Some units have a seating area to relax in after a busy day. You will find a kettle in the room. Every room has a private bathroom. For your comfort, you will find slippers, free toiletries and a hair dryer. White Star Hotel features free WiFi throughout the property.
A spa centre with a Turkish bath, Finnish bath, sauna and massage service is also at your service. You will also find a fitness centre at the hotel.
Konak Hotel, Istanbul
This modern 4-star hotel in Istanbul is situated a few steps from Istanbul Congress & Exhibition Center (ICEC) and just an 8-minute walk from Taksim Square. It offers 2 restaurants and a terrace. Konak Hotel is 400 m from public transportation links offering access to the rest of Istanbul.
The colourful rooms at the Hotel Konak combine traditional décor with modern amenities, including free WiFi, LCD TV and a tea/coffee maker.
The Kazan Restaurant serves a buffet breakfast consisting of sweet and savoury dishes prepared with seasonal ingredients. Guests can enjoy lunch and dinner at the Strada Restaurant, which serves international dishes complemented by regional wines.
Hotel Konak offers 24-hour front desk service. The staff at front desk can arrange sightseeing tours, car rental and provide information on local attractions.
Entry/Exit Requirements
US citizens need a passport and visa to travel to Turkey. Passports should be valid for at least 90 days from the date of entry into Turkey and must have enough blank space to allow for Turkish entry and exit stamps. If there is not enough space for entry and exit stamps in your passport, you will be denied entry into Turkey. If you are traveling as a tourist, you can purchase a tourist visa online . You can also purchase a sticker visa at the Turkish airport or other port of entry for $20 (U.S.) cash.
Climate
The climate in Turkey has a vast diversity depending on the diverse topography and latitude. Aegean and Mediterranean coastal areas enjoy the typical Mediterranean climate. There is hardly a drop of rain during the sunny and hot summer (May to October). Winters are mild and rainy in these regions, and it very rarely snows at coastal areas, with the exception of mountainous areas higher than 2000 metres of these regions, which are very snowy and are frequently not passable. The water temperature in the Aegean and Mediterranean Seas is warm during the long summer season (May to October) which constitutes the swimming season and fluctuates between 23° and 28°C from north to south.
LGBT Rights
While Turkey does not explicitly discriminate against lesbian, gay, bisexual, and transgender (LGBT) individuals, references in the law relating to "offenses against public morality," "protection of the family," and "unnatural sexual behavior," are sometimes used as a basis for abuse by law enforcement officials. LGBT individuals are not protected by anti-discrimination laws. In addition, the law states that "no association may be founded for purposes against law and morality," a clause which has been used by authorities in attempts to shut down or limit the activities of NGOs working on LGBT matters. LGBT travelers will enjoy traveling in Turkey. There are a few gay bars/clubs in Istanbul, but the scene is largely undeveloped on western standards.