Costa Fascinosa
Ship Facts
Gross Tonnage: 114,500
Length: 951 feet
Beam: 125 feet
Cruising Speed: 20 knots
Guests: 3,016
Crew: 1,100
Staterooms: 1,508
Decks: 13
Ships Registry: Italy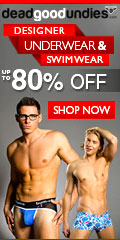 Transatlantic Gay Cruise from Barcelona to Rio de Janeiro
14 nights from Barcelona, Spain to Rio de Janeiro, Brazil
November 26 – December 10, 2018
Costa Cruises Costa Fascinosa
The journey of a lifetime is happening this fall. Join us on unique Ambien Travel Transatlantic gay group cruise on board of the Costa Cruise's glamorous Costa Fascinosa from gay friendly Barcelona in Spain to gay favourite Rio de Janeiro in Brazil. Experience an exotic trip across the Atlantic, and visit off-the-beaten path ports of call in Morocco, Canary Islands & Brazil. A unique Transatlantic gay group cruise opportunity!
Cross with us the Atlantic Ocean in a 15 days trip from Europe to South America. Visit Casablanca in Morocco, Lanzarote in Canary Islands, Recife, Maceio, Salvador de Bahia in Brazil and get ready to discover all the secrets of the Costa Fascinosa during the Atlantic crossing week. Take advantage of every moment to meet our gay group new friends, enjoy all the features on board, and once you're in the Rio de Janeiro...The adventure can go on!
Costa Fascinosa is definitely the most glamorous ship in the Costa Cruises fleet. Travelling on Costa Fascinosa you'll be surrounded by cinema legends from Luchino Visconti to David Lynch and their most famous creations. Refined and intriguing environments, charming and fascinating atmospheres for a cruise surrounded by the greatest stars of the best movies of all time.
1.508 cabins, 5 restaurants, 13 bars, 6,000 m2 Samsara Spa on two levels, with gym, baths, thalassotherapy pool, treatment rooms, sauna, Turkish bath, UVA-ray solarium. 5 Jacuzzis, 4 pools, two with retractable covers, Multipurpose sports pitch, Outdoor jogging track, 4D Cinema, Casino, Theatre on three levels, ...
329 original works of art by well-known and emerging artists, who were given complete freedom to interpret the theme in their own way, plus 6,987 prints.
Whether you're celebrating a life milestone, a special day or a special someone, you'll enjoy extras that make for a truly unforgettable voyage.
Costa Cruise's glamorous Costa Fascinosa
Costa Fascinosa is true to its name; guests will see that it is the most glamorous and fascinating ship in the Costa fleet. Fascinosais built to reflect an atmosphere reminiscent of old cinema legends and their most popular works. Sporting a total of 1,508 cabins in total, which includes a spectacular 58 suites, this ship is sure to please. Passengers can choose from five different restaurants to dine at, as well as thirteen bars, a casino, a library, and so much more. Costa Fascinosa offers guests the perfect way to enjoy their holidays as they cruise the high seas in luxury and style.
Activities on Costa Fascinosa
Looking for something to do on the Costa Fascinosa during the day? There are four pools in total, a water slide, five jacuzzis, an outdoor jogging track, a multipurpose sports pitch, an outdoor/indoor pool with a retractable glass roof, a shopping center and even an Internet cafe! The Samsara spa spans two decks and includes a gym, sauna, Turkish bath, UVA-ray solarium, thalassotherapy pool, and special treatment rooms so you can relax to your hearts content. With so many amenities and activities on board, there's fun for everyone!
Dining / Food on Costa Fascinosa
Costa Fascinosa features the finest dining at sea. Meals onboard can be taken in one of five distinct restaurants, some of which require a reservation and an additional charge. There is even the Samsara Restaurant, which is offered as part of the spa experience and serves food that is both delicious and nutritious!
Entertainment on Costa Fascinosa
Entertainment takes many forms on the Costa Fascinosa, and there's something for everybody. Guests can enjoy movies at the 4D cinema, or race away at the Grand Prix simulator. For the video game lovers, there is also a state-of-the-art Virtual World to explore too! If you're in the mood for a live performance, the on-board theatre spans three levels and hosts spectacular dancers, musicians and more. Try your luck at the casino, or relax at one of the thirteen bars and enjoy a cocktail and pleasant company. The choice is yours, and the ship even has a nightclub so you can dance the night away! Costa Fascinosa will keep you entertained all day and night!
Even more for Ambien Travelers
During the cruise we will have several private parties available for the Ambien gay group travelers only. Entry is free to members of our group and you can enjoy the most fun music, special shows and many surprises.
Remember, it is our tradition, aboard the cruise ship we celebrate our Fiesta de Carnival (with the best costume prize!). And this year we are traveling to the world capital of Carnival, so to dress up all! In addition we will have White Night party, and several Gala evenings. Remember to pack in your bags your best carnival costumes!
A month prior to departure we will offer our group private shore excursions options.
2 Nights Post-Cruise Package
2 nights stay in Rio de Janeiro (3* hotel), transfer from hotel to airport, and direct flight back from Rio de Janeiro to Madrid with Iberia Airlines. Price per person €559 which includes 2 bags 23kg per person baggage allowance. Connection to Barcelona additional €50.
Transatlantic Gay Group Cruise 2018 from Barcelona to Rio de Janeiro Itinerary


Date

Port

Arrive

Depart

26 Nov
Barcelona, Spain
6 PM
27 Nov

A Day at Sea!

28 Nov
Casablanca, Morocco
8 AM
11 PM
29 Nov

A Day at Sea!

30 Nov

Arrecife (Lanzarote), Canary Islands
8 AM
5 PM
01 Dec

A Day at Sea!

02 Dec

A Day at Sea!

03 Dec

A Day at Sea!

04 Dec

A Day at Sea!

05 Dec

A Day at Sea!

06 Dec

Recife, Brazil
1 PM
8 PM
07 Dec
Maceio, Brazil
7 AM
1 PM

08 Dec

Salvador Bahia, Brazil
8 AM
2 PM
09 Dec

A Day at Sea!

10 Dec

Rio de Janeiro, Brazil
8 AM
Day 1 - Barcelona, Spain

A top European center for art, architecture, design and cuisine, this stylish city has its own language and culture. The soul of old Barcelona is its Gothic Quarter; outside the medieval district, discover iconic landmarks and more. See and be seen in bustling Las Ramblas, where the shops and street performers will catch your eye. Enjoy the colorful creations of celebrated architect Antoni Gaudi, including La Sagrada Familia, Casa Vicens and Parc Guell. Take a trip to Camp Nou, the home of FC Barcelona or jog, cycle or stroll on the city's fine beaches. For pleasure seekers, there's thriving nightlife and brilliant dining in Barcelona too.
Day 3 - Casablanca, Morocco

Morocco's biggest city and commercial capital, Casablanca. The urban landscape of this famed city clearly demonstrates the contrasts between the old and the new. Start with a visit to the central market, a massive kaleidoscope of colours. Then kick off your shoes as you visit the modernist landmark of the Hassan II Mosque, the 3rd largest mosque in the world. Admire the modern metropolis from the panoramic Corniche, but don't miss the nearby Medina and its Great mosque, a masterpiece of Islamic art.
Day 5 - Arrecife (Lanzarote), Canary Islands

A visit to Arrecife, Lanzarote, will literally sweep you away into another world. When you step aground you will find yourself in a lunar landscape created by the coming together of the ocean and the lava. Hard to forget. It is the volcanic nature of the Canaries that makes this a unique land. The town is a quiet location where one can enjoy a pleasant stroll but if you're looking for something more exciting you should book an excursion to the Timanfaya National Park to take a close look at the volcanic activity that has shaped the hills, canyons and the strange rocky formations that characterize the island.
Days 2, 4, 6-10, 14 - Days at Sea

An 'at sea' day is your chance to explore all the amazing activities the ship has to offer, including doing nothing at all. Relax in the Spa, take in a show at the theatre, or experience any of the incredible dining venues. There's so much to do the difficulty will be choosing what to do next! Whether you seek an adrenaline rush or total tranquility, our ships have it all. Melt away land-based stress with a spa massage, build a scrapbook of memories or simply relax poolside. On board Costa Fascinosa you'll find everything you could need from a holiday.
Day 11 - Recife, Brazil

Also known as the "Venice of Brazil", because of its bridges and canals, it takes its name from the coral reef that faces the famous coastal bathing resorts. Recife, a dynamic, sprawling city of over four million with a booming economy and two major ports. The city centre – the three islands of Santo Antônio, Boa Vista and Bairro do Recife – is a compelling mix, once you get used to it (a bit like Rio's old downtown). The city centre is completely safe and the regenerated Bairro do Recife area in particular is a real gem, more akin to belle époque Europe than to the rest of Brazil.
Day 12 - Maceio, Brazil

On your Transatlantic cruise to Brazil, you'll come across the big and burgeoning beach resort of Maceió, its striking beaches and clear, turquoise waters attracting cruisers from all over the world. It's also smack in the middle of a far longer strip of some of the best beaches in the country, all easily accessible on day trips. If it's fun you're looking for, you'll find it here in all its forms, 24 hours a day, in the town and along the excellent and fully equipped beaches that dot the coastline.
Day 13 - Salvador de Bahia, Brazil

Here you'll experience the true essence of Brazil: an intense and mystical city where a thousand souls pulsate together as one heart that never stops. High above the enormous bay of Todos os Santos (All Saints), where your cruise ship awaits your return, Salvador de Bahia has an electric feel from the moment you arrive. This is the great cultural and historical centre of Brazil, where Afro-Brazilian heritage is strongest and where capoeira, candomblé and samba de roda were created. The centro histórico of this magical place, a melange of narrow cobbled streets, peeling purple walls, grand Baroque churches, kids kicking footballs, rastas, locals sipping bottled beer on plastic chairs, the wafting aroma of herbs and the almost constant beating of drums, especially as the sun sets. Beyond the old town Salvador is a vast, sprawling city, with a vibrant beach life, modern skyscrapers and plenty of favelas.
Day 15 - Rio de Janeiro, Brazil

The sensations you'll experience are beyond imagination, in the shadow of the Corcovado, while the joie de vivre will infect you with the rhythm of the samba. Christ the Redeemer, one of the modern Seven Wonders of the World, stands atop the Corcovado peak. Survey the city from a platform below the 125-foot statue or hop on a cable car to the top of Sugarloaf Mountain and get a different perspective of Rio and the Christ. Feel a rush to your senses from the awesome activity on world-famous beaches Ipanema and Copacabana. If the quiet side of Rio is what you seek, a visit to the lush botanical garden - home to some 8,000 species - will delight you.